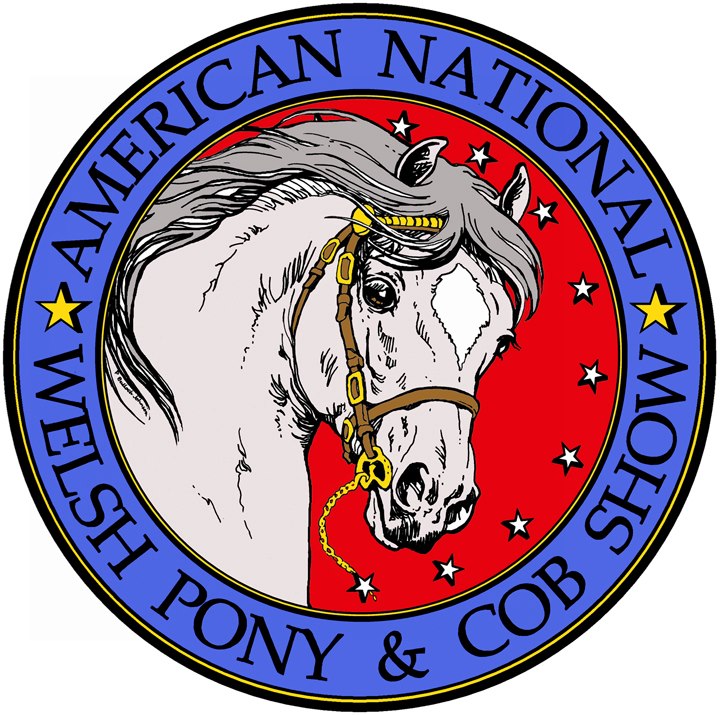 September 28th – October 1st, 2016
Held at the Tulsa State Fair
Tulsa, OK
Click HERE for a print copy of the Premium (including the class list).
On-line entry is available Below, but if you prefer to submit your entries via a hard copy you can
print the entry blanks with the above premium.
Click HERE to access the information for Sponsorship and Ring-Side Banner ads.
---
Futurity Entry Deadline:
Only cash, check or Money Orders payable in US Currency will be accepted. Fees must be paid in full by
September 1, 2016

with paper work and signatures complete before numbers will be issued or stalls assigned. Please make checks payable to Oklahoma-Kansas Welsh Pony Society (OKWPS). Returned checks will be subject to a $25 fee and must be cleared within 30 days of the last day of the show, or disciplinary actions will be sought through the WPCSA.

All entry fees must be postmarked by September 1, 2016.

Late entries will be accepted up to September 9, 2016, but stall and class fees will be doubled and stalls are not guaranteed. Refund Policy: No refunds will be given unless a class is canceled, or upon presentation of a Vet Certificate/Doctor's note and notification to the Show Secretary before the start of the show. The Show Committee's discretion will be used in other instances. Decisions of Show Management are final.
---
Show Fees:
Welsh Breeding classes $40.00 (both classes included)
Performance Classes (including stakes classes) $20.00
Costume and OKWPS children's classes $5.00
Stall fees $65.00 per stall
WPCSA recording fee – $10 for halter per pony; $5 per pony for performance only
Office Fee, Per Owner, $30.00
Post Entry (entries postmarked after August 28, 2015 but before September 15, 2015) will be triple fees including the stall fee.
Jump/Trail Fee $10.00 per pony
Futurities $20 per pony per class (Halter classes = $40)
Futurity Office Fee:  $15 per owner
Note:  Please remember you MUST have an original copy of Coggins and a Health Certificate on your person to enter the showgrounds.  Your paperwork and trailer will be checked at the gate by the State Vet.
Also absolutely NO arrivals before 8:00 a.m. Tuesday, September 27, 2015. Any one arriving before 8:00 a.m. on Wednesday, September 28, 2015 must make stall arrangements with Denise, 580-4026558 (call or text) at least 48 hours in advance. All horses must be stalled.
Stalls must be vacated by 10:00 a.m. on Sunday, October 2, 2016. 
---
On-line Entry:
---
Be sure to plan on having fun…Please join us for:
Wednesday, September 28

– Ice Cream Social following class judging. Hosted by Red River Welsh Pony club.
Thursday, September 29

– Hippology Quiz contest to be conducted during class judging (time TBA). Adult and Junior divisions. 
Friday, September 30

– Welsh Tribute by Smoke Tree Farm prior to the evening classes. Exhibitor Party following class judging. 
Saturday, October 1

– Junior Exhibitor Pizza Party following judging of kids classes. Painted Pony activity led by Missy Kam (time TBA)
The silent auction will run

Thursday

and

Friday

. It concludes

Friday

at

6:00 pm
---
A huge Thank You to all of the AMAZING sponsors for the 2016 American National Show:
Cameron Vanbuskirk

Pam Christensen – Trillium Creek Stables

Jaci Baxter  – Willow Hill Welsh

Winona Meyers – GreyGlyn Welsh Mountain Ponies

Ozzy & Jaime Picton – Smoke Tree

Peggy Ross – Sundown Farm

Patricia Cochran  – Lochinvar Farm

Dr. Ruth – Rollingwoods

Cecile Heizel Dunn – Dunn Haven Farm

Michelle Hacker – Curryl Farm

Martha Stover – Here-Be Dragons

Diane Stewart – The Willows Welsh

Paula Jo Bright – Thistleworth Farm

Joni Brown – Jomar Farm

Lisa Browning – Browning Park

Debbie Benson – Wyndam Hills Welsh

Kathi Lindholm – Oak Lane Farm and Forge

Dr. Carolyn Fricke – Fricke Welsh and Arabians

Miriam William Gerdes & MaryAlice Williams – Madoc Welsh

Beverly Pyron – Pyron Ranch Welsh Ponies

Cynthia Vasquez – Belterra Farm and Vasquez Family Foundation

Tiz Benedict – Severn Oaks Farm

Margaret Blackert – Tylwyth Pony Farm

Judy Hubert – Coffing Oaks

Shari Beecher – Heavenly Welsh

Melanie Bell – Dartland Farms

Kelli Broers Jackson — Cedarglen Farm

Janice Early — Lazy J Welsh

Cassandra Bridges Kimball — Arrow K Ponies

Reita Gelander — Whiperwil Farm

Deborah & Jerry Waller — Silverwind Farm

Linda Lucas — Coopermill Harness

Sabra Schiller — Dragoncroft Farm

Marsha Himler — Stonecroft Farm

Margaret & John Almond and Louise Gill — Loafers Lodge Farm

Faye Tanner and Mary Martin — Caddo Welsh

Lisa Shultz Brezina — Castleberry Cobs

Brian and Shealagh McClelland — Hallmark Welsh

Pam Johnson — Idylwind Welsh

Connie Moore

Lori Johnston — Asuncion Valley Farm

David and Carol Maurer — Gaslight Farm